My brief for a perfect frameset at the moment is basically:
Take an 'endurance' road bike (i.e. light, fast, but upright for desk jockeys wanting to do centuries)
Add large tyres, ideally 35s.
Add mudguards
Add rim brakes, mini-vs/cantis probably for clearance around tyres and guards.
Such frames do exist, for example my current singlespeed commuter (Charge Plug, no gears though) and the Gunnar Crosshairs. The Kinesis 4s comes close but I'm suspicious of how big a tyre you could get in there with a calliper and mudguards. Edit: Forgot to mention the Van Nicholas Amazon Touring - Ti with canti brake mounts.
I've spoken to one custom framebuilder so far (Shand) and they basically couldn't do a canti frame for me, he didn't explain why (I admitted early on I was still window shopping) but I guess it means setting up a new jig or ordering new tubes specific to canti-brake frames.
Lots of CX bikes on the market obviously but the bottom brackets are typically a lot higher than a road bike, and the geometry usually a lot more aggressive.
Likewise lots of tourers, but they're heavier, stiffer etc (I had a lovely Salsa Vaya for a while, just always rode 'dead' when ridden as a road bike).
Anyway, anyone aware of any other examples?
Ta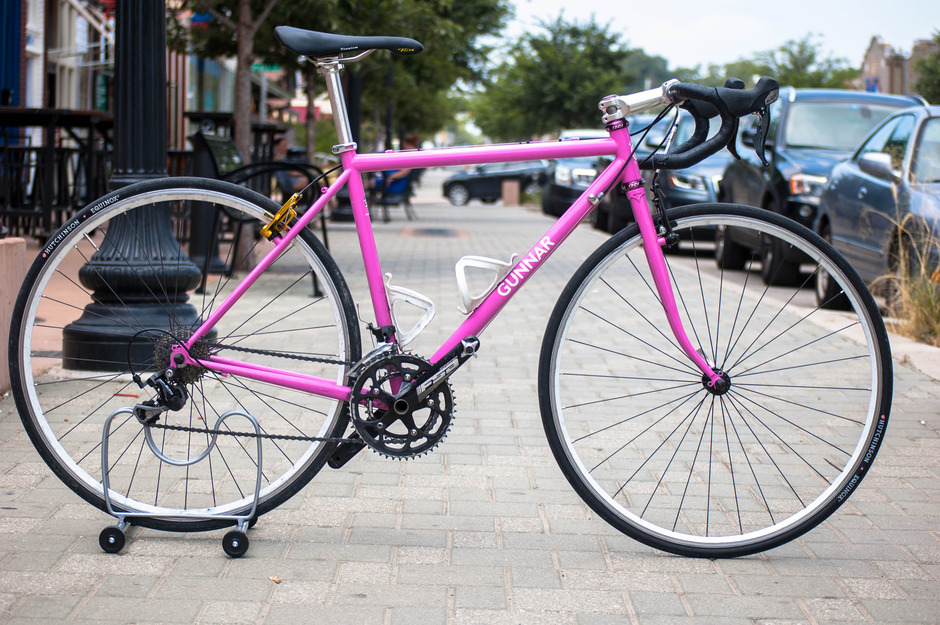 Gunnar Crosshairs
Charge Plug (the pink fixation is just a coincidence, honest!)