Halloween is behind us, the John Lewis ad has been on the telly, and it can't be long until you hear that bloody Shakin' Stevens song for the first time this year; Christmas is on the way. That means it's time for road.cc to offer you a whole selection of Christmas gift guides focused on various different types of cyclists. This one is for riders who like to ride fast.
These aren't necessarily gifts designed to help you go quicker, but they're things that'll appeal to people who ride with speed and fitness in mind.
Perhaps you're a racer or a sportive rider and you want to drop some hints to your family and friends. Or maybe there's a sporty person in your life who rides a bike primarily for fitness. 
If so, we've got suggestions starting at £14.99, and some priced much more (well, someone out there might have just won the Lottery).
Have a look through and see if there's anything that takes your interest. Even if nothing here quite does it for you, it might give you and idea – in which case you can head over to our reviews archive and check out some more options.
Overshoes don't make the most glamorous of Christmas presents, admittedly, but you can get these in Christmassy red (among several other colours) and they're pretty cheap, for those on a budget.
Made from rubber, they lack breathability but do provide highly impressive rain and wind protection. They offer an aero benefit too. Probably. 
Read our review here
Find your nearest Velotoze dealer here
Socks are as much a part of Christmas as Brussels sprouts, five gold rings and too many Quality Streets. Woolie Boolie socks are made from every discerning rider's favourite material: merino wool, or a merino blend with a bit of nylon and Lycra thrown in for good measure. They're warm and they feel great.
Read our review here
Find your nearest Woolie boolie dealer here
A bikey T-shirt allows bikey people to start conversations about bikes, and that's important. This one shows a Campagnolo Super Record rear mech from 1973, the year the groupset was first introduced. 
Whitstable T-shirts have loads more designs in the range, including a L'Enfer Du Nord one for Paris-Roubaix fans. 
The designs are hand screen printed on slim fitting, fair trade cotton T-Shirts. 
www.whitstabletshirtcompany.co.uk
OTE's Duo Bar is based on the rice cake energy bar concept that's popular with many  the professional race teams. OTE partnered with Team Belkin this year to help them develop and evaluate the bar. It's available in chocolate and vanilla flavours and is easy to digest.
Read our review here
Find your local OTE dealer here
A good track pump is a worthy investment for those who run tyres with high pressures. Thanks to its clever Flip-Thread chuck this pump works with every type of valve and valve extender we've tried and without any of that fuss of wiggling the connector or refitting to get it started. Quite frankly it's brilliant. Better still shop around and you can find it for considerably less than the list price.
Read our review here
Find your local Lezyne stockist here
Zwift, the online system that allows you to ride 3D courses with other cyclists from around the world via your turbo trainer and computer, has just added a new Workout Mode of structured training that's aimed at improving your fitness, so you can get strong without leaving the house. Membership costs £8 per month (and you can cancel at any time).
Read our feature on How to get started on Zwift here
 
This close fitting jacket offers excellent protection from the worst of the winter. It's a warm and impressively weather-resistant outer layer with waterproofing that's better than most soft-shells and not far off what you could expect from a sealed hardshell. The whole pocket section in the lower back is reflective without looking like a conventional reflective material.
Read our review here
Find out more about Stolen Goat here
When we reviewed the latest version of Castelli's windproof and water-resistant jersey earlier in the year, we said it was "still a cracker" – ideal for Christmas, then! The stretchy fabric gives a close, non-flappy fit, which is one of the reasons why it's so popular in the pro peloton. 
Read our review here
Find your local Castelli dealer here
On the road or in the shed, the tool selection in the Birzman Travel Tool Box covers practically all the basic maintenance jobs tackled by the home mechanic. The quality of the tools means that nothing should need replacing any time soon either. A great present, especially for someone who occasionally trains or races away from home.
Read our review here
Find your local Birzman dealer here
Developed in collaboration with Team Sky, the Protone is a highly adjustable, cool and comfortable lid. If Kask's claims are to be believed, it boasts impressive aerodynamics for a well-vented helmet too – and every performance-type cyclist is keen on free speed! 
Read our review here
Find your nearest Kask helmet dealer here
We're getting into serious money here but the Garmin Edge 520 backs up its price tag with a top performance. It comes with the built-in ability to support Strava Live Segments (you have to be a Strava Premium member to use that), and a ridiculous number of other features to help you maximise your fitness and performance. 
Read our review here
Find your local Garmin stockist here
"Dear Santa, I have been very, very good this year. Could I possibly have a Trek Madone 9 Series, please? It's the one with an IsoSpeed Decoupler to smooth the ride, and loads of super-high-tech aero features, including the integrated front brake with the Vector Wings.
"Love to Rudolph and Mother Christmas."
You never know!
Read our review here
Find your local Trek dealer here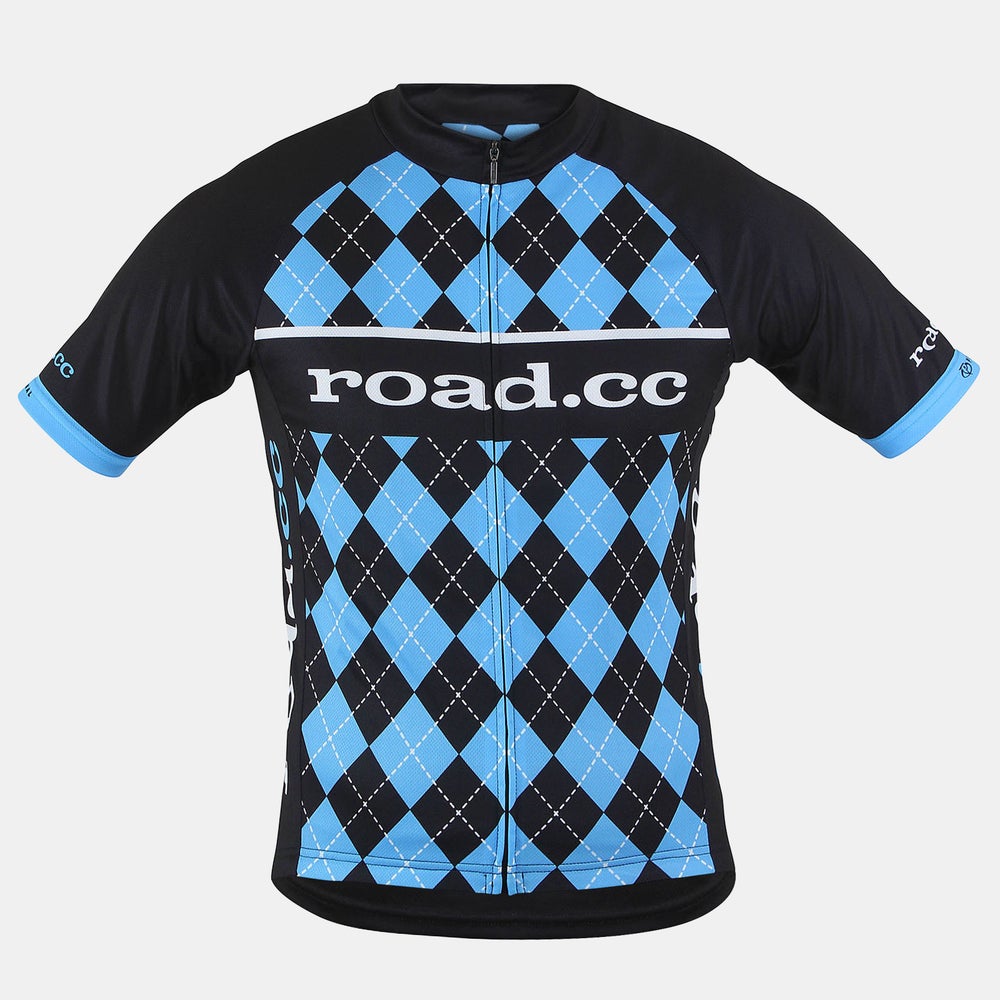 I know what you're thinking. "Just £59.99 for a jersey made with Primal's SpeedPro fabric to help regulate the rider's body temperature, which is vital both on long rides and in competition?"
Yep. It's available in both men's and women's cuts. We also do shorts, gilets, caps and socks. 
About road.cc Buyer's Guides
The aim of road.cc buyer's guides is to give you the most, authoritative, objective and up-to-date buying advice. We continuously update and republish our guides, checking prices, availability and looking for the best deals.
Our guides include links to websites where you can buy the featured products. Like most sites we make a small amount of money if you buy something after clicking on one of those links. We want you to be happy with what you buy, so we only include a product in a if we think it's one of the best of its kind.
As far as possible that means recommending equipment that we have actually reviewed, but we also include products that are popular, highly-regarded benchmarks in their categories.
Here's some more information on how road.cc makes money.
You can also find further guides on our sister sites off.road.cc and ebiketips.
Road.cc buyer's guides are maintained and updated by John Stevenson. Email John with comments, corrections or queries.
Mat has been in cycling media since 1996, on titles including BikeRadar, Total Bike, Total Mountain Bike, What Mountain Bike and Mountain Biking UK, and he has been editor of 220 Triathlon and Cycling Plus. Mat has been road.cc technical editor for over a decade, testing bikes, fettling the latest kit, and trying out the most up-to-the-minute clothing. We send him off around the world to get all the news from launches and shows too. He has won his category in Ironman UK 70.3 and finished on the podium in both marathons he has run. Mat is a Cambridge graduate who did a post-grad in magazine journalism, and he is a winner of the Cycling Media Award for Specialist Online Writer. Now pushing 50, he's riding road and gravel bikes most days for fun and fitness rather than training for competitions.