Gore Bike Wear Phantom II Jacket Size M
If you google this you will see that people love them, e.g. http://bikemagic.com/gear/reviews/gore-bike-wear-phantom-ii-windstopper-... Gore make good kit and this is a particularly useful jacket. Zip off sleeves help too.
Gore blurb:
The comfort of a soft mid-layer and the water resistance of a shell combined with total windproofness and maximum breathability. WINDSTOPPER® Soft Shells keep you comfortable with the freedom of movement you need for enhanced performance in a wide range of activities and weather conditions.
WINDSTOPPER® Soft Shell
Slim fit
Stretch inserts for optimum freedom of movement
Zip-underflap and zip-port
Detachable raglan sleeves
Additional short sleeves
Reflective logo
Reflective print on sleeves
Reflective print on back
3-compartment patch pockets on back
Slightly slanted back pocket at side for better access
Wear-resistant elastic binding on sleeve-hem and on hem of jersey
In blue. Worn a couple of times but tbh I need to admit to myself that I am a fair weather rider and so its unlikely that I am going to wear this again. There is a slight mark on the back of one of the arms, shown, this may well wash out and I assure you that it is not noticeable in use and the photo makes it look far worse than it is -if you buy it and disagree then return the jacket for refund. As new apart from this -literally as new. £75 posted.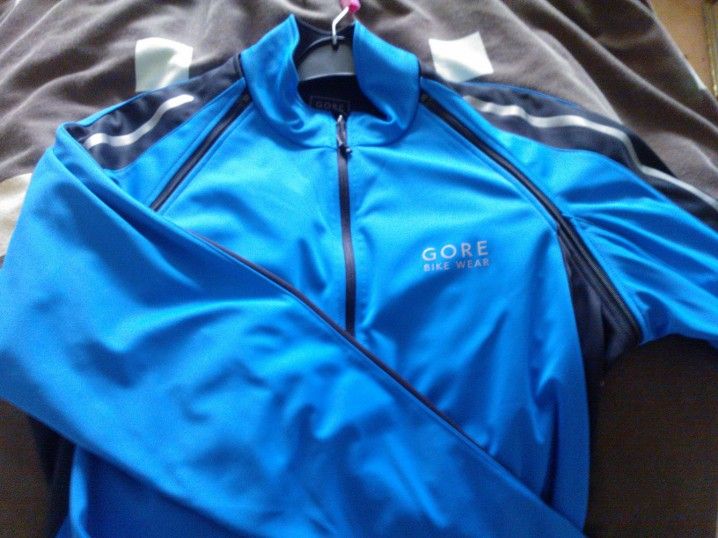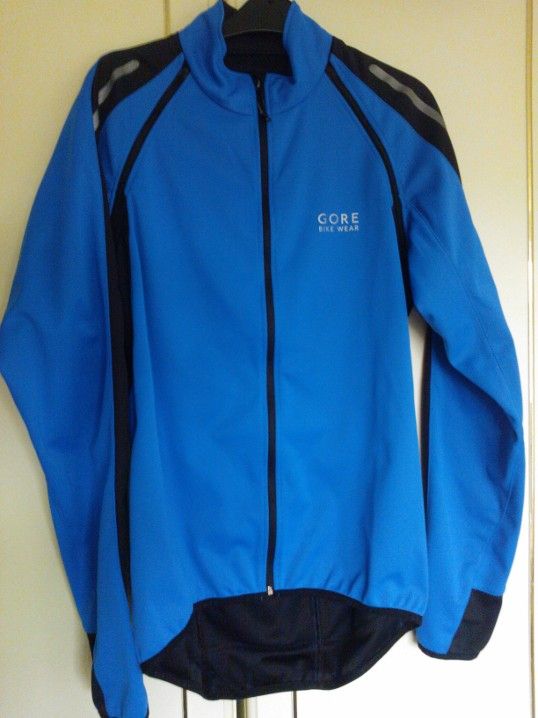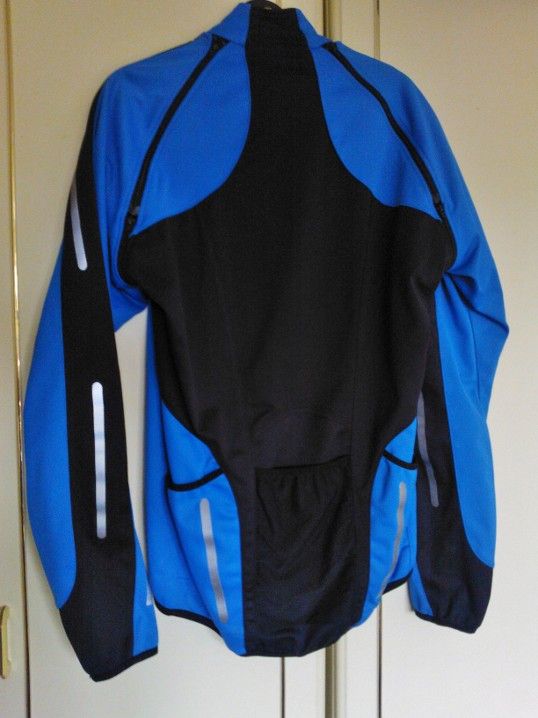 ~~~~~~~~~~~~~~~~~~~~~~~~~~~~~~~~~~~~~~~~~~~~~~~~~~~~~~~~~~~~~~~~
Giordana E693 Silverline Long Sleeve Cycling Size L
As new but in black, would suit you Sir but I dont wear black for cycling, Giordana says this is made of "Tecno fabric, a microfiber material that allows high dissipation of moisture
the cut is specially designed for maximum comfort
in the back, the jersey features a central insert in MicroQuad™ fabric that provides flexible comfort with high elasticity
the underarms are in Micron to allow great breathability
the jersey features a full zipper with pull tab for easy use
three back pockets provide ample space for accessories
reflective piping in a diagonal design and reflective logos enhance visibility
the jersey features a jacquard elastic with Giordana logo at the rear hem to keep the jersey in place during the ride" and they are right. Immaculate so £30 posted.

~~~~~~~~~~~~~~~~~~~~~~~~~~~~~~~~~~~~~~~~~~~~~~~~~~~~~~~~~~~~~~~
Look Keo Easy pedals
Orbea branded graphite coloured Look Keo easy pedals, very lightly used indeed. Complete with grey cleats. Keo Easy are great pedals; the release tension seems to suit almost everyone and are light(est?) weight in the Look range. £25 posted.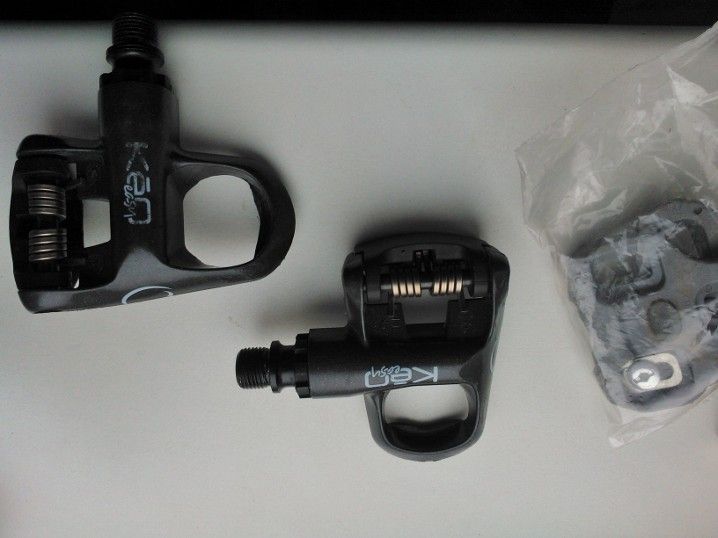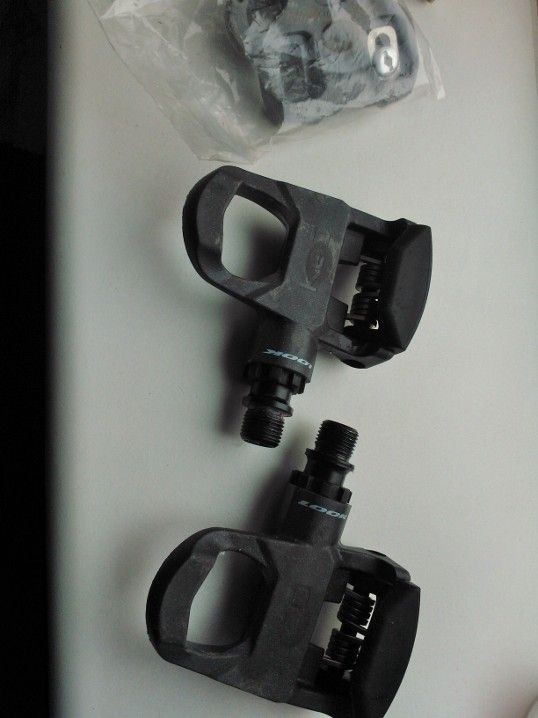 ~~~~~~~~~~~~~~~~~~~~~~~~~~~~~~~~~~~~~~~~~~~~~~~~~~~~~~~~~~~~~~~~
Garmin Edge 500 HRM and Cadence Bundle
Garmin Edge 500 for sale, complete with Speed/cadence sensor, heart rate monitor, two mounts and rubber rings, AC adaptor and USB cable. Tiny mark on the front that I genuinely cannot photograph, as with the jacket if you're not happy with this then return for refund. I'm a reputable seller and have no wish to sell anything that I wouldnt want to receive as a buyer. Again, as with the jacket, then apart from what I have explicitly mentioned this is like new. Excellent piece of kit, make Strava your friend. Handtec have the bundle for £185 plus cheapest shipping makes £190.67, you can have this for £140 posted Special Delivery