Grab yourself a bargain, it's only on £59 and the winning bidder can pay me when they have the money...
Link to auction: http://www.goinggoingbike.com/auction/offer/details/11746
ENDS TONIGHT at 19:15/7:15pm.
*ATTENTION*
It has come to my attention that people think this groupset is full and comes with a chainset. I did clearly state what the groupset consists of. If so, you can still bid on the parts which it comes as, or leave it. Just thought I'd inform you all of this that is DOES NOT come with a chainset[
Hi, for auction is my groupset as I am upgrading my bike, it is brand new but I fancied a quick upgrade after getting a good deal/discount on a Microshift groupset. I have added up the prices of these parts which comes to £145.
-The road groupset is called 2300 and slots in at the bottom of the Shimano hierarchy, just below Sora. The eight-speed group has a smooth, flowing design which makes it looks far more expensive than it is.
-The eight-speed rear derailleur has a 'wide link' design which Shimano say improves rigidity, shifting and durability.
-The Sora-style shifters have been designed for riders who spend most of their time on the hoods. They feature reach adjustment and an optical gear display.
The groupset consists of the following:
-Shimano 2300 Front Dérailleur (Braze-On) -
-Shimano 2300 Rear Dérailleur -
-Shimano 2300 STi Shifters (Double) [Scuff on one of the shifters but just cosmetic]
-SRAM PG 850 12-26t -
-KMC Z7 Chain (8 speed)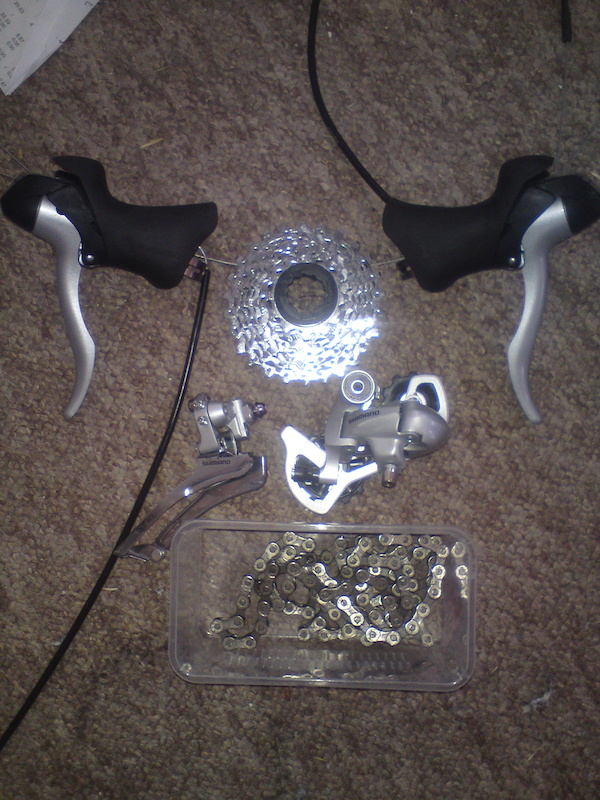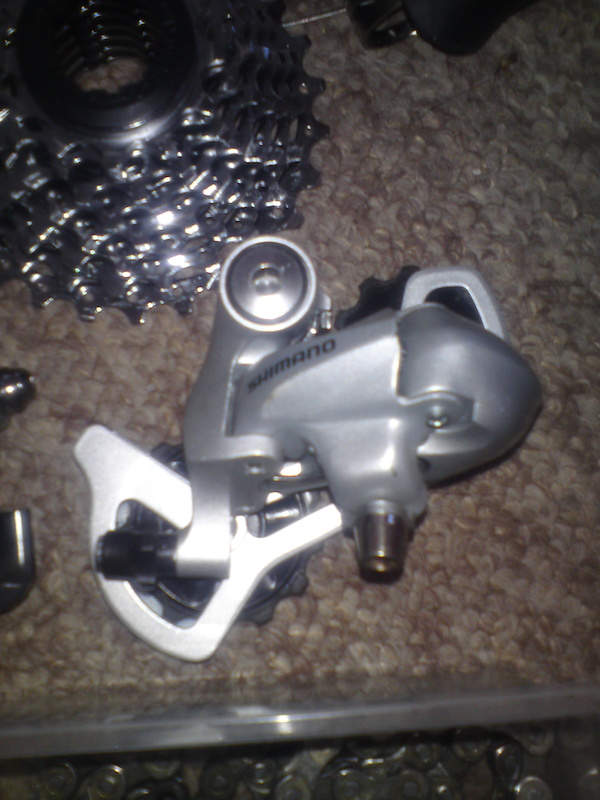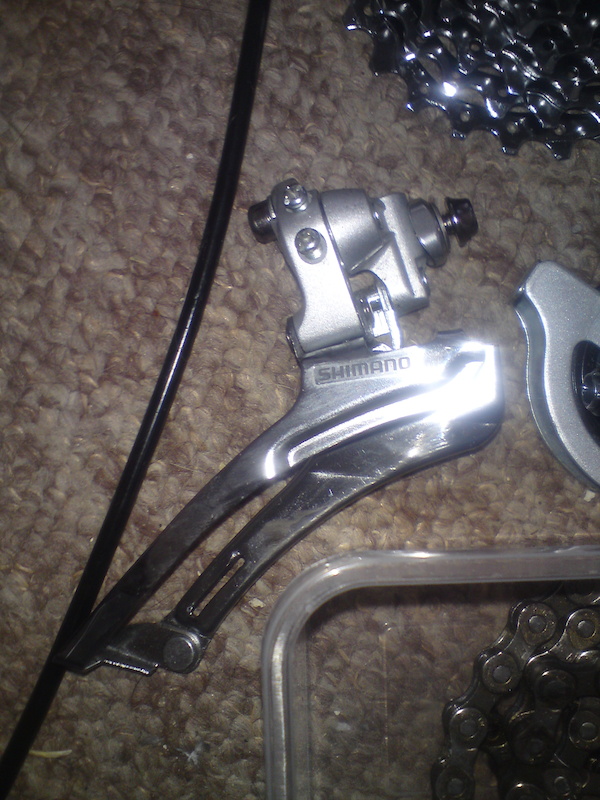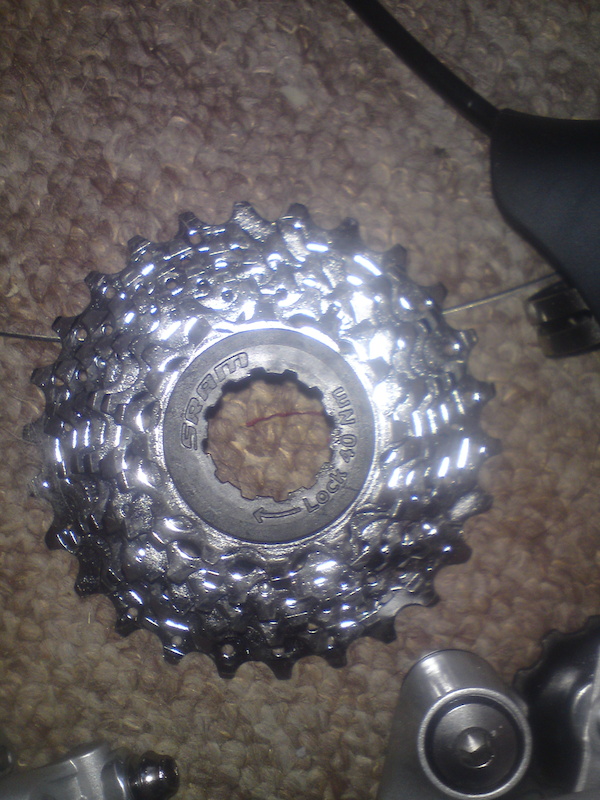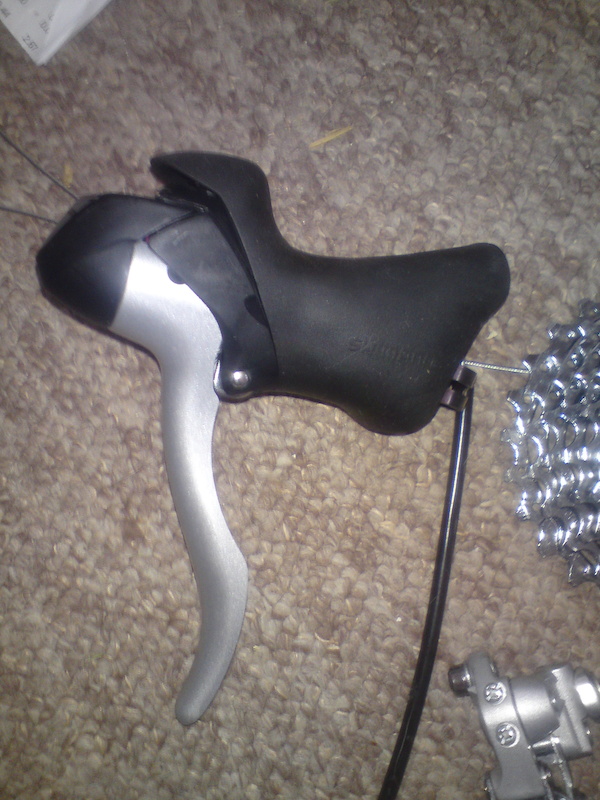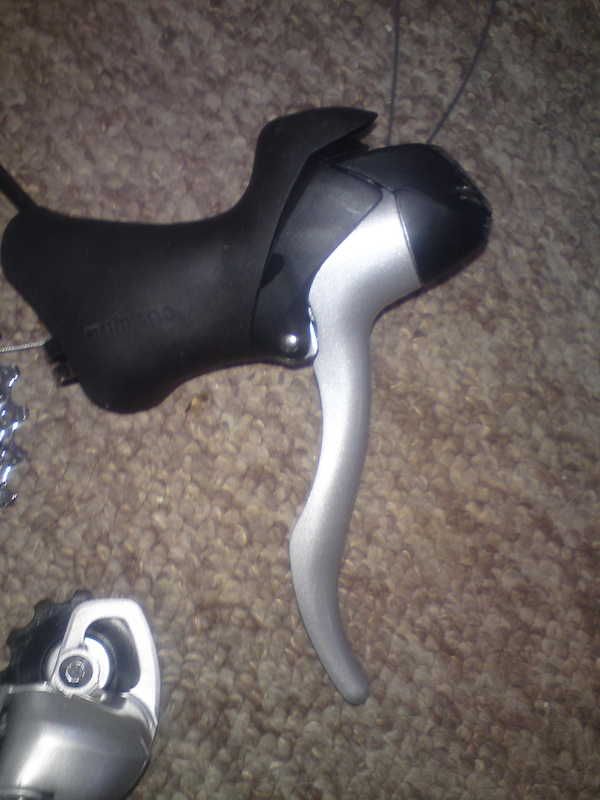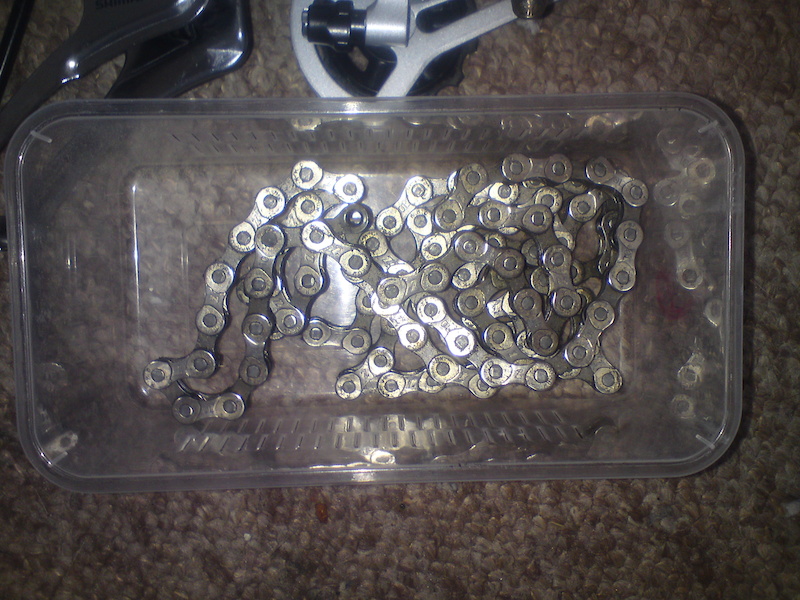 Any questions or more pictures needed, email me on:
kinetic_uk_2010 [at] yahoo.co.uk
Thanks.
Alex.