Hi there guys - up for sale is a 2011 Gallium Pro in Medium which we had built up in our store as a "look what you can do with these bikes!" kind of bike... they're that good!
I then bought the frame set in order to make room for 2012 Argons, however i've decided to go down a totally different route for my buildup.
It's brand new, has a few small marks to the forks from storage and is glorious looking frame and stupidly light! Frame alone about 900grams.
RRP on these is £2100 .. I'm after £1250 ono
This is how it looks... Nice eh?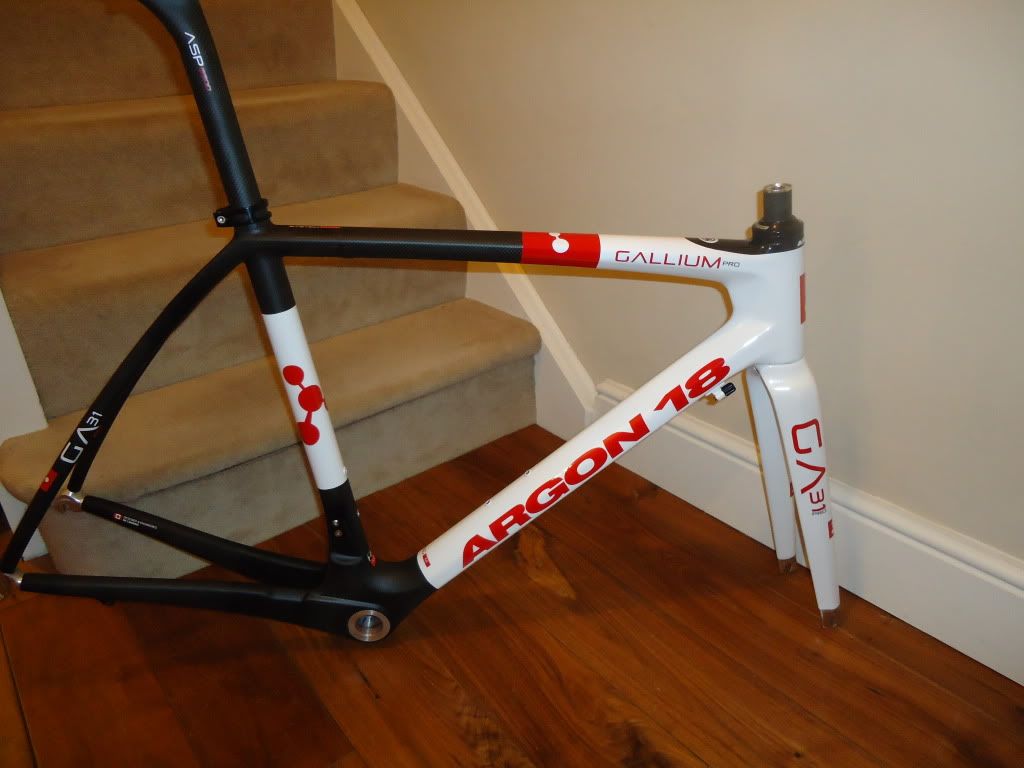 I've also got a SRAM Red Black Edition chain set with 172.5mm cranks arm length and a 53/39 setup. It's brand spanking new, still in plastic packaging... I Can get pictures if you want. RRP is over £375... I'll take offers around £275
Feel free to contact me with any questions... Can reply to emails quickest @ nug8321 [at] hotmail.com
Thanks for looking!