These were built at the end of the summer last year. They have done less than 80 miles under an 11 stone rider and are therefore mint.
They are Ambrosio crono f20 tubular rims laced onto Ambrosio zenith hubs with DTswiss revolution/competition spokes.
These are a 28h wheelset and make a superb set of sprints for sporting tt's, climbing and everything inbetween.
The braking surfaces on the rims show abolsutely no signs of use, both hubs are still very smooth and the wheels are both true (checked over last week by my local)
All up weight without skewers or tyres is sub 1400g
these cost £370 but would like £300 for the wheels or £350 including the sprinter gatorkin tubulars which are currently fitted.s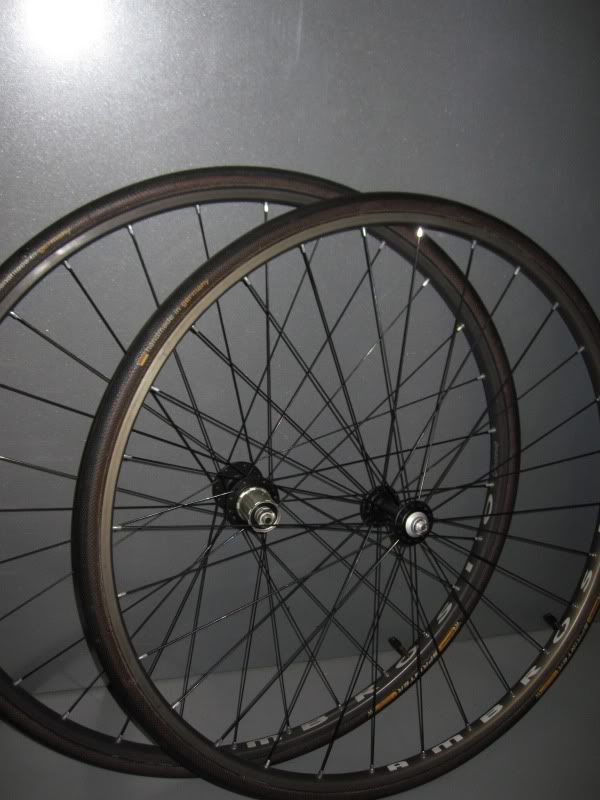 Please contact me for any further details.
Mat