This groupset is a 9 speed group - a mixture of Mirage and Veloce components, Campagnolo cables, levers etc. There's enough to get your project bike going or use for the training/hack bike.
It all works fine, but could do with some TLC.
Mirage 170mm cranks, a couple of scuff marks but sound. TA Specialities 52 ring and Campag 39 ring.
Veloce 9 spd rear derailleur.
Veloce front mech - slight wear to inside of cage.
Mirage Ergo shifters with alloy levers and black hoods. Few scuffs to levers and rubber but in sound condition.
Mirage - lovely calipers, again in need of TLC but sound and pretty shiny.
I'd like £100 OVNO including FedEx next day delivery.
PM please.
Groupset

Gearset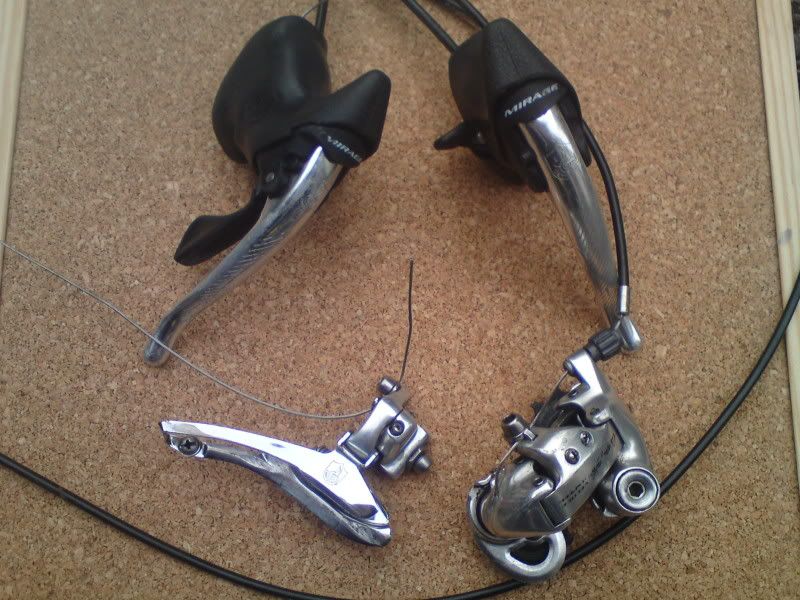 Brakes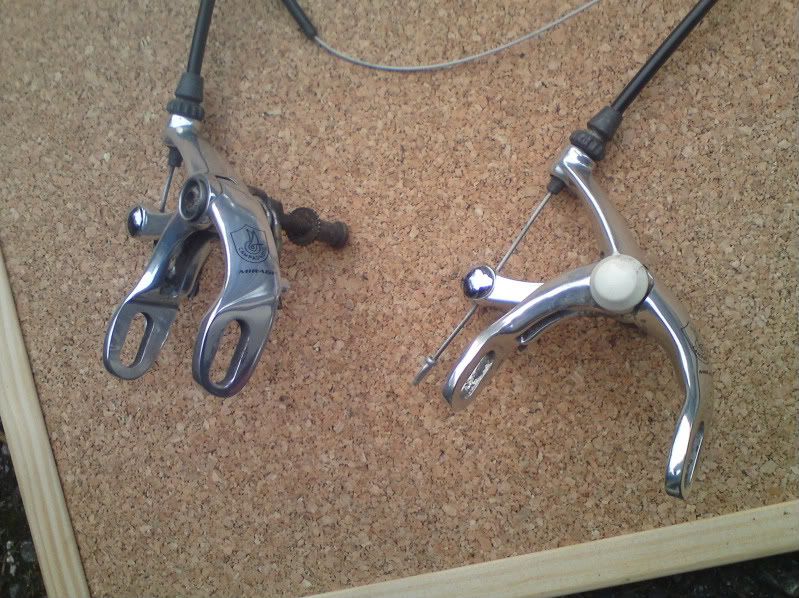 Levers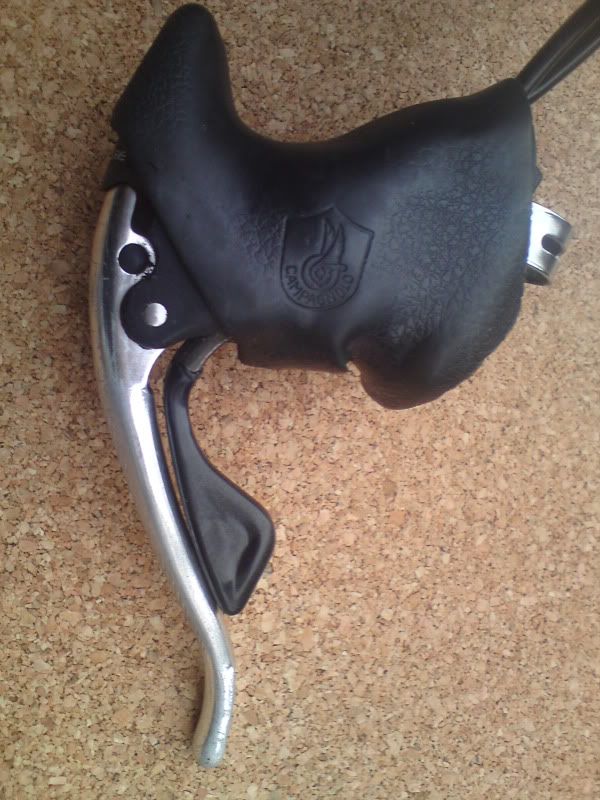 Chainset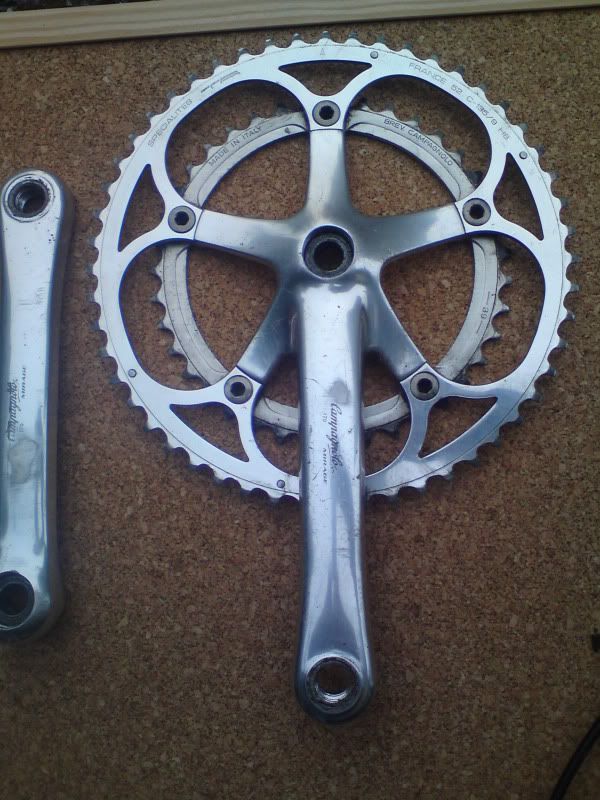 Thanks for looking!
Bernie
bernie[at]seger-bernard.wanadoo.co.uk